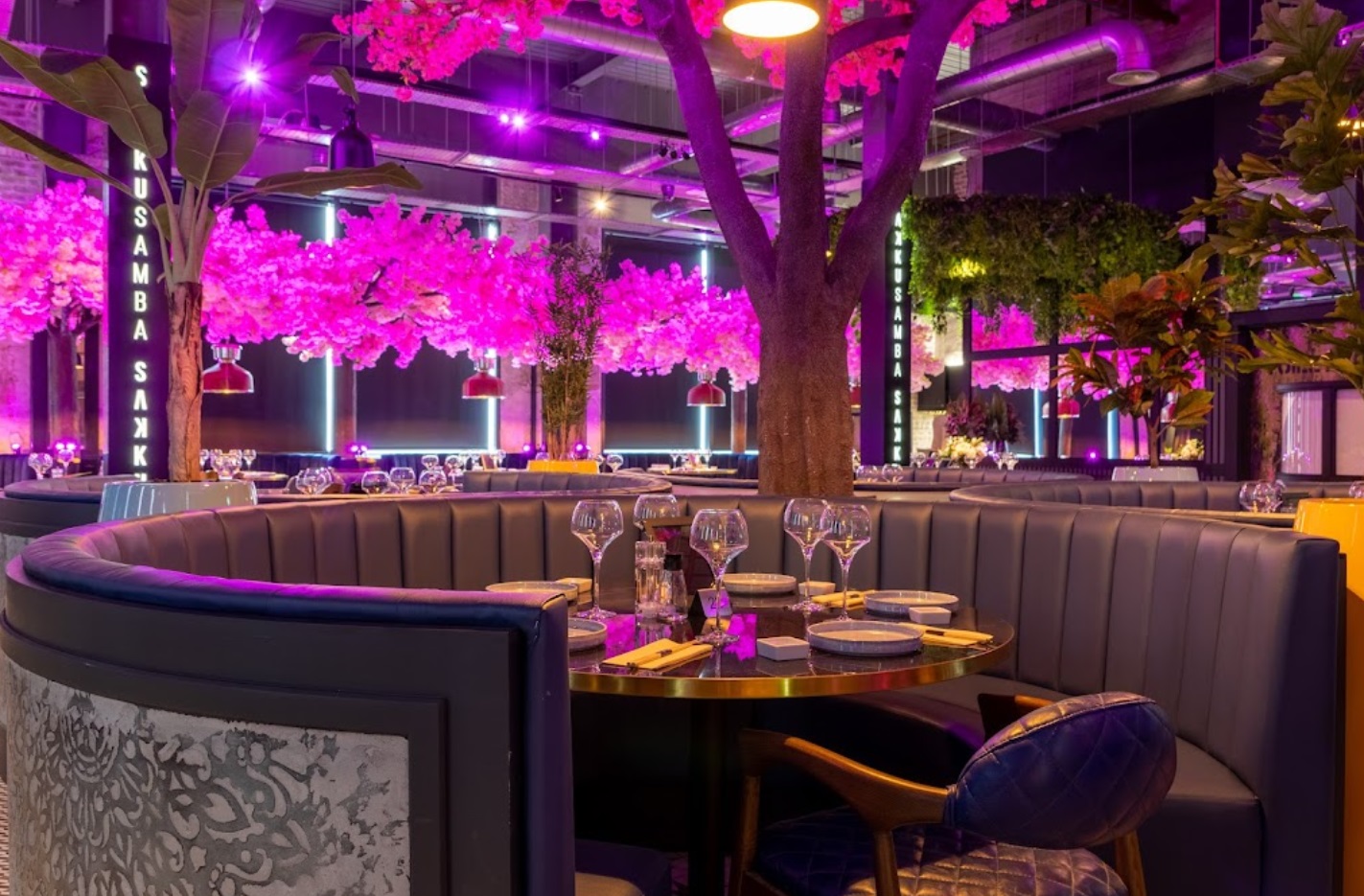 01 Aug

SakkuSamba – Manchester & Bradford
A holistic tech approach allows this decadent venue to shine
A premier restaurant and nightclub in Manchester city centre, SakkuSamba has become a sought-after destination, offering an enthralling blend of gourmet cuisine, pulsating nightlife, and cutting-edge technology. From seamless data capture and flexible payment to automatic promotion systems, this establishment has redefined the way guests engage with the culinary and nightlife scene in Manchester. SakkuSamba comes to you from the great minds at Dabangg Group, famous for their brilliant work on Estabulo, Casa Peri Peri, Caffe Noor and Fleur Restaurant.

SakkuSamba understand the importance of providing guests with high-speed Wi-Fi throughout this sprawling venue, including in the private-hire VIP dining areas. The reliable internet access provided by POSUP allows guests to share their memorable moments and experiences in this visually stunning venue instantly, amplifying the restaurant's social media presence and fostering a vibrant online community.
Additionally, the sophisticated data capture system provided by Stampede discreetly gathers customer preferences and feedback, allowing SakkuSamba to curate personalised targeted offers and incentives tailored to individual tastes, which has fostered a dedicated and loyal customer base, particularly in regards to high-end functions and bookings.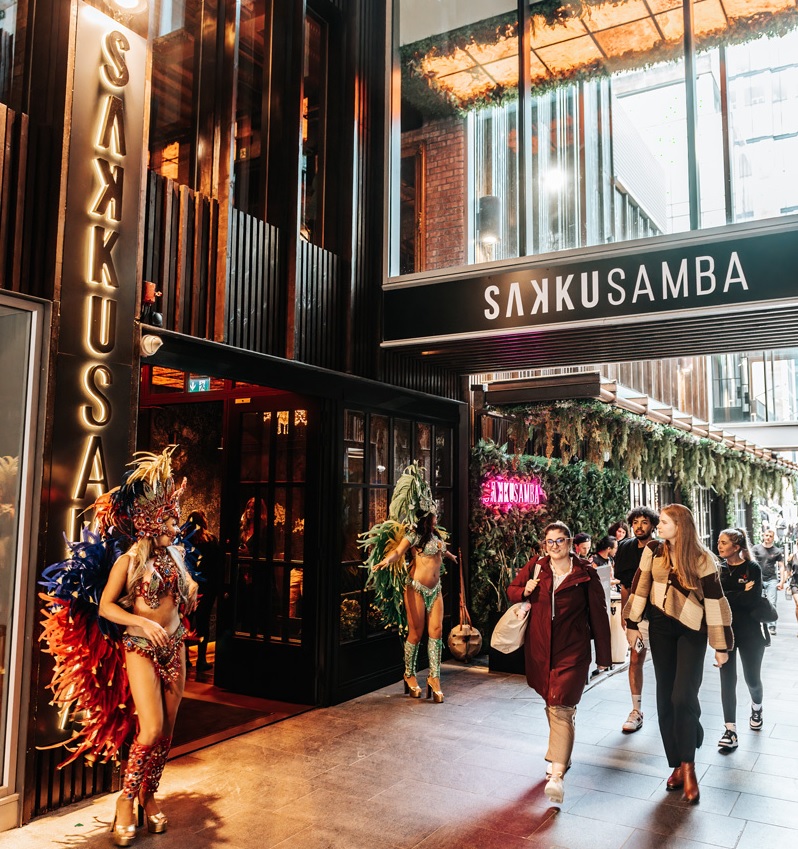 Innovative advertising techniques including on-street digital advertising displays (both billboard and free-standing digital boards) add a touch of magic to SakkuSamba's reputation. Utilising advanced display screens strategically placed outside the venue, the establishment showcases vibrant advertisements of their infamous events – complete with exotic dancers! – and promotional content that aligns with guests' preferences. This is, notably, a vital step in the continuity of the branding, which is expertly and consistently curated through social media channels, venue visuals and on the TMK ordering tablets, contributing to strong brand presence and promotion throughout the customer journey.

A sleek, ergonomic POS is a must when providing superior customer service. Installing Lightspeed K-series with its user friendly front-end and the rich configuration possibilities has provided SakkuSamba with the perfect tool to manage a range of customer needs, from large-scale banqueting to a fast-paced nightclub and bar environment. Flexible payment systems offered by pay-at table and counter options (through LS Pay) suit the myriad requirements of this bar.

Where technology meets indulgence
Tablet Menu Kaart: This brilliant Table App Ordering feature revolutionises the dining experience. On specially designed, long-life, high-resolution devices from Tablet Menu Kaart, guests can effortlessly peruse the digital menu complete with stunning quality imagery, place orders, and request service adjustments through the intuitive app, resulting in speedy service and unparalleled customer satisfaction. SakkuSamba have embraced many aspects of the functionality offered by TMK, enabling timed options for managing All-You-Can-Eat food offerings, and allergen-specific menus for customer ordering confidence. Mid-week and seasonal animated promotions when the devices are dormant at the tables have contributed to a significant increase in spend per head.
POSUP is the UK's reseller for TMK systems – for further information and a free demonstration, reach out to sales@posup.co.uk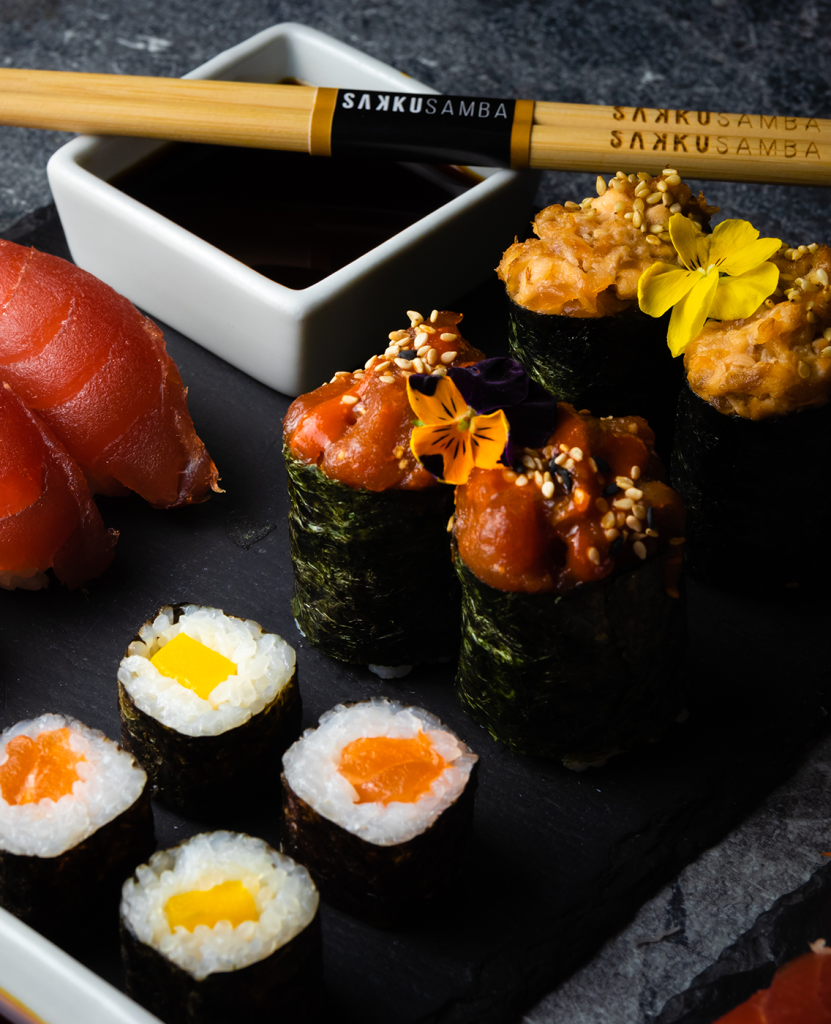 Behind the scenes, SakkuSamba utilises sophisticated software Nory to streamline employee scheduling, payroll, and team communications. This dynamic system ensures that the right staff members with the necessary skills are present to deliver outstanding service throughout the establishment's operation. As a company who's workforce are utilised fluidly between sites, the flexibility of Nory is ideal.

Nory's Inventory Management module offers superb command of stock and purchasing through both kitchens and bars – including up-to-date alerts on low stock, automatic new product recognition, and intelligent recipe building for accuracy in allergen and dietary requirement handling. It integrates flawlessly with the WFM and K-Series POS, providing the management team with incredible insight into P&L, labour, and forecasting.
Utilising the information provided by the data analysis from Stampede and Nory allows the company group, Dabangg, to accurately chart the customer following, and the growth, successes and challenges of day-to-day business, which has enabled them to confidently expand to other cities – POSUP recently mirrored the same tech eco-system for SakkuSamba in Bradford, which has opened to great success.


In addition, POSUP have created a bespoke audio system for SakkuSamba, which enables an artfully balanced transition between ambiances – from restaurant, to bar, to nightclub – including provision for DJs and live musicians, mirroring the versatility and vibrancy of this incredible venture.
The Future for SakkuSamba
The Dabangg Group has partnered with POSUP over the course of 12 years, during which time innovation has enabled technology to meet the demands of a large-scale operation, leading to soaring profits and individual brands flourshing. More new ventures across the multiple brands are planned over the course of the next year, with consistent expansion expected for the foreseeable future.
Find SakkuSamba at:
Website: SakkuSamba
Instagram: @sakkusamba